Woodland warden, Drumnaph Woodland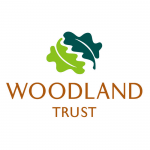 The Woodland Trust Drumnaph, Maghera, Northern Ireland Ad expires in 2 weeks Temporary Entry Level, Graduate, Mid Level, Senior Part Time
Drumnaph Wood, part of Drumnaph Community Nature Reserve is one of Northern Ireland's rare and precious ancient woods.  Just outside Maghera, the wood lies adjacent to the Sperrin Hills Area of Outstanding Natural Beauty.  The ancient woodland is buffered by rush meadow, heath/bog and wetland, with recently planted woodland in the fields further north.
This volunteer role will support the Woodland Trust site manager in monitoring the condition of Drumnaph Wood on a regular basis, with regard to the best interests of the visiting public and native wildlife.
Trust staff are only able to visit woods a few times per year and it is of great benefit to have a local person able to 'keep an eye' on the wood and report any problems as they occur.
Contact Details:
Please mention ConservationJobs.co.uk when applying for this Job!