Woodland Warden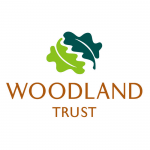 The Woodland Trust Longbeech North, Charing, Kent Ad expires in 4 weeks Temporary Entry Level, Graduate, Mid Level, Senior Part Time
Longbeech North is a 257 acre ancient woodland site near Charing and is surrounded by Kent's stunning North Downs. It would once have been bursting with native wildlife and birdsong, and shining with natural beauty.
But despite being classified as an ancient wood, Longbeech North no longer has the oaks, hazels or ash trees left to support our native wildlife. The woodland was also left devastated by tree disease, which led to the clear felling of the equivalent of more than 33 football pitches.
Having recently acquired the site, we are now able to start working to restore the ancient woodland at Longbeech North so we can create thriving habitats for wildlife. We are looking for one or more volunteer wardens to act as a local contact for the wood, acting as the Site Managers 'eyes and ears', and keeping us aware of any access/other issues or developments which may arise.
Contact Details:
Please mention ConservationJobs.co.uk when applying for this Job!