Woods under threat detector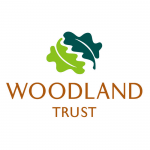 The Woodland Trust Home based Ad expires in 2 weeks Temporary Entry Level, Graduate, Mid Level, Senior Part Time
Our Ancient Woodland is increasingly under threat from development including houses, leisure facilities, roads and railways and keeping abreast of planning applications registered across the UK is becoming ever demanding. The Woodland Trust's Woods Under Threat team consists of three members of staff who respond to over one hundred cases of threats to Ancient Woodland each year.
We are not able to check and respond to every application from all the local planning authorities in the UK.  This is where our network of Threat Detector volunteers comes in. They help spot the applications that will put our Ancient Woodlands under threat and once these applications are identified, our Threat Detectors help us put together the best case possible that will support the Woodland Trust's fight against any further loss of ancient woodland, ancient trees or loss of valuable native woodland.
Due to the increasing number of threats to Ancient Woodland, we are looking to expand the network of Threat Detectors.
"I really enjoy being a Woods Under Threat Detector because I love puzzles and analysing information to reach a clear solution.  As a Woods Under Threat Detector I am able to put my skills to good use in identifying precisely where proposed developments are in relation to Ancient Woodland. Early detection of threats helps enormously in directing, and efficiently using, resources to protect what is an irreplaceable asset to the UK." Duncan Le May Woods under threat Detector Volunteer
Contact Details:
Please mention ConservationJobs.co.uk when applying for this Job!