Woods under threat detector – Woodpasture and parkland specialist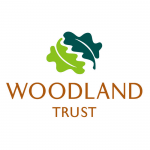 The woodland Trust Home based Ad expires in 3 days Temporary Entry Level, Graduate, Mid Level, Senior Part Time
The Woodland Trust has recently developed a partnership with the Gardens Trust which is a statutory consultee for planning applications that affect historic parks and gardens – one of the most important places where ancient and other veteran trees can be found. The Gardens Trust has agreed to supply the Woodland Trust and ATF with their weekly list of applications from across England.
Task Summary
We are looking for a volunteer with specialist knowledge to support the Woods under Threat team, and the Ancient Tree Forum (ATF) in fighting potential development threats to ancient and veteran trees and to wood pasture and parkland.
This role involves:
Reviewing the weekly list of cases as quickly and efficiently as possible to identify those that threaten irreplaceable ancient tree habitats protected by the National Planning Policy Framework. You will be helping to analyse the impacts of the development and contributing to making the best case possible which will support the Woodland Trust's fight against any further loss of ancient woodland- specifically priority wood pasture and parkland, ancient and other veteran trees. This includes research and drafting responses to planning applications which impact these areas.
At quiet times other case work relating to Wood pasture and Parkland may come via the general public or other volunteers.
It will be important to liaise with the Ancient Tree Forum and the Gardens Trust to build partnership working to increase our voice wherever possible.
In time we would like you to support the development of a package of resources which would help us train other volunteers to increase our capacity and to develop content for web pages that would enable campaigners across the country to support these special campaigns.
Contact Details:
Please mention ConservationJobs.co.uk when applying for this Job!