Creatures of the Shore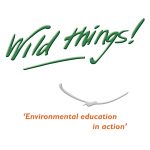 Wild things! Findhorn £35 Ad expires in 3 weeks Events
Creatures of the Shore is a one-day introduction to rock pooling. From Sea Anemones to Shore Crabs, discover the coastal creatures and sea life inhabiting our rock pools.
Join us for a day on the beach, splashing about in our wellies and exploring the rock pools to see what creatures we can find. You will learn about this unique and dynamic ecosystem, and discover the incredible variety of creatures which call it home.
All you are required to bring is:
A packed lunch
Notebook and pen/pencil
Sturdy pair of walking boots
Warm and waterproof clothing
Your enthusiasm for a wonderful day in the outdoors.
(We can provide waterproof clothing and warm layers if required.)
This event will run from 9:00am until 3:00pm.
Thursday 18th May 2017. 9am – 3pm.
Contact Details:
Wild things! enquiries@wild-things.org.uk 01309690450 More Information