Seaweed and Eat It!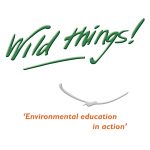 Wild things! Findhorn £35 Ad expires in 3 weeks Events
Seaweed and Eat it! This course is for anyone who would like to spend a day with one of our Wild things! instructors learning about the fascinating world of our sea vegetables!
On this enjoyable day you will learn how to identify some of our common seaweeds, as well as how they have been and are currently used by humans in creating a variety of products and food. During this event we will also have a camp fire and a cook up some of the seaweed we have collected giving you a chance to sample some of the delights of the shore.
Saturday 17th June 2017. 10:00am – 4:00pm.
Contact Details:
Wild things! enquiries@wild-things.org.uk 01309690450 More Information