Undergraduate Open Day – 16th June 2017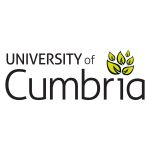 University of Cumbria Ambleside Ad expires in 2 weeks Events
Our Undergraduate Open Day taking place this June in Ambleside welcomes you to the country's only University campus located in a National Park, with the chance to experience the Lake District's areas of outstanding natural beauty and discover all the offerings of this unique setting for study.
Students, support teams and experienced staff will all be on hand between 10am and 3pm to answer any questions and ensure you have all the information you need about your options and courses of interest. All our tutors are experts in their chosen fields, with the real-world industry knowledge needed to help you succeed in your studies and future career beyond University.
The day is not only designed specially to provide everything you need to make the right choices going forward, but also to allow you to get a real flavour of what it is like to study in this picturesque environment, which is also home to the National School of Forestry.
Visit our website by clicking 'More Information' below to book your place.
Contact Details:
enquirycentre@cumbria.ac.uk 08456061144 More Information