Wednesday in the Woods – Evening Lecture Series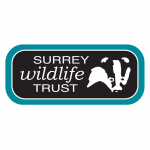 Surrey Wildlife Trust Nower Wood Educational Nature Reserve SWT Members £8, Non-members £10 Disability Access Ad expires in 2 days Events
We are proud to offer an evening lecture series that will cover various woodland-themed topics. Between 7 and 9pm every Wednesday in June in the peaceful setting of the Nower Wood Educational Nature Reserve, we will be hosting a guest speaker who will enlighten us with their knowledge and experience.
Enjoy a welcome drink with fellow attendees between 7:00 and 7:30pm. From 7:30 until 8:30pm experience a fascinating talk by an expert in their field, allowing an additional half hour of discussion afterwards
Booking is Essential
Join us for one lecture or all four.
SWT members £8.00 per lecture/ non-members £10 per lecture
Living Landscapes and Woods
by Sarah Jane Chimbwandira – Surrey Wildlife Trust
Sarah Jane is the Director of Biodiversity, Evidence & Policy at The Surrey Wildlife Trust.  She will set the scene for this series of lectures outlining the Wildlife Trust's approach to managing reserves and conserving the habitats & species within the landscape.  She will then explain how Surrey Wildlife Trust applies this approach to the woodland and greenspace in our county.
Tree Archaeology
by Ted Green MBE – The Ancient Tree Forum
Ted is a founding member of the Ancient Tree Forum (ATF).  He will share is extensive knowledge about ancient trees and explain their importance in biodiversity as well as our cultural heritage. He will then elaborate on how tree archaeology helps us to understand ancient trees and woodland.
Research in Woodland – Achieving Results with Volunteers
by Helen Reed – City of London Corporation
Helen is an Ecologist with the City of London Corporation and a founding member of the Ancient Tree Forum(ATF) who works exclusively with volunteers.  She will discuss 'citizen science' projects that effectively teach volunteers to undertake research and monitoring in woodland sites.
Sustainable Woods & Local Communities
by John Morris – Chiltern Woodlands Project
John is a Director of the Chiltern Woodlands Project.  He will share in-depth details about his findings, the challenges they faced and the successes they experienced when working with the local communities.  He will then discuss the further promotion of sensitive and sustainable management of woodland in the Chiltern Hills
Contact Details:
adult learning team adult.learning@surreywt.org.uk 01372379523 More Information