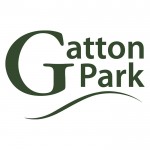 The Gatton Trust
Reigate
Gatton Park is one of Surrey's 'hidden treasures' and home to the Royal Alexandra and Albert School.
The Gatton Park landscape has been influenced by various owners. These include Lord James Colebrooke who commissioned Lancelot 'Capability' Brown to landscape the grounds in the mid 1700's. The last private owner Sir Jeremiah Colman, of mustard fame, made improvements which included the Japanese Garden, Rock Garden, the Pleasure Gardens and the Parterre. He also developed and sympathetically amended the work that had previously been undertaken by 'Capability' Brown.
After this period the park and gardens were left unmanaged and, as a result, lost their original features. In 1996 a group of volunteers began to rediscover the gardens and since then, with the hard work of many, the park and gardens are being restored. This is an on going process and could not be done without our team of dedicated volunteers.