Worldwide Experience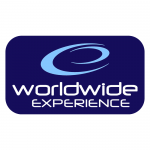 Various Locations
Worldwide Experience strives to conserve what man is fast destroying – our very own environment.
We offer gap year placements in several countries and all of our projects have similar conservation objectives and aims to ours. We support their initiatives through the recruitment of volunteers from around the world to work on diverse projects.
All of our gap year placement programmes have been formulated with the assistance of the Worldwide Experience team, to give you the best possible experience, wherever you may go. All projects are run by specialists in their field who are specifically trained to impart their skills and experience.
As a volunteer, you'll be carefully placed by our experienced team on a gap year placement that will ensure maximum enjoyment of your Worldwide Experience.
Bonding
Worldwide Experience is a fully bonded tour operator and all volunteers booked to travel with us have protection by bonding, as required by ABTA and ATOL (through the civil aviation authority). We are also a fully licensed IATA agent, which allows us to organize all of your air travel requirements directly from our office.
Guarantee
Worldwide Experience guarantees to give you the best possible service and support, both before you travel and while on your trip. All our placements have been developed by us to ensure maximum security and safety for all of our volunteers. We provide purpose-built accommodation and our vehicles are fully licensed and insured. Or dedicated team members, both in the UK and overseas, work together to ensure your placement will be thoroughly memorable as well as being hassle-free.
Actually make a difference
All of our programmes have been set up with the needs and requirements of each placement in mind. This ensures that you get the best experience, whilst actually making a real difference on the placement of your choice.
Flexibility
The majority of our placements run all year round, which allows for flexibility on start dates. Unlike some companies who only offer set departure dates in the year, we are sure to find a placement that will fit in around your schedule.
Flights and other inclusions
Our projects are 'all-inclusive' whilst overseas, meaning that all your food and accommodation is included in the cost you pay. We also negotiate extremely competitive air-fares, allowing us to offer you a fully-inclusive price for your experience.
No previous experience necessary
All our placements require no previous knowledge or qualifications. All you need is a passion for the type of placement you have chosen.
Combining projects
Because we understand that not everyone wants to see just one place, we also offer the chance to combine our projects, to help enhance your overall experience. However, this option is available on selected placements only.
A member of the Year Out Group
Worldwide Experience are proud to be members of the Year Out Group, an association of independent organizations which exists to promote the concept and benefits of well-structured Year Out Programmes.