Butterfly and Moth Recording Assistant
At WWT we believe the best way for people to understand and connect to wetlands is to experience them, so we bring awe-inspiring nature up close and let it do the talking. People feel part of something amazing and are motivated to make a difference.
We are looking experienced moth recording volunteers to support our staff in collecting data on a number of key moth species from around our exciting reserve.
What will you be doing?
Activities: Carrying out Lepidoptera and possibly dragonfly and damselfly recording across different habitats of the reserve. This will include; butterfly transects, moth trapping, observational surveys with data recording and input onto excel spreadsheets.
Assist with the upkeep of equipment, ensuring equipment is used properly and reporting any faults.
Assisting wardens with the daily running of the reserve.
Contributing to wildlife monitoring and recording.
Promoting the work of WWT to all visitors.
How to Apply
Please go to https://www.wwt.org.uk/join-and-support/volunteering/volunteering-opportunities/butterfly-and-moth-recording-assistant to see details of this role and then complete and submit the online application form.  Please email amy.hannan@wwt.org.uk if you have any questions or issues filling in the application form.
Please mention ConservationJobs.co.uk when applying for this job!
Attachments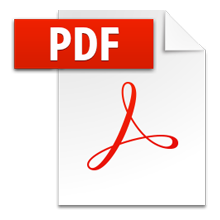 Butterfly and Moth Recorder
Key Information
Level:
Entry Level, Mid Level, Postgraduate, Senior
Sectors:
Biodiversity, Biology, Conservation, Countryside & Land Management, Ecology, Environment, Nature & Wildlife, Research
Location:
Castle Espie, Northern Ireland, United Kingdom
Application Deadline:
Not specified, apply soon.
Volunteer Location Map
View a larger map