Canoe Safari Assistant
At the Wildfowl and Wetlands Trust we believe that the best way for people to understand and connect to wetlands is to experience them so we bring awe-inspiring nature up close. You will be directly involved in shaping our visitors' unforgettable experiences through your warm welcome, your interaction with them and the information that you provide. We need friendly, outgoing people to help with the canoe safari operation, ensuring that our visitors feel part of something amazing.
What will you be doing?
Assisting the staff to give health and safety briefings covering all of the aspects of canoe safety applicable to Martin Mere canoe safari.
Assisting with providing instruction and advice to visitors on using the canoe safely and to ensure buoyancy aids are fitted correctly paying particular attention to the sensitivities of older people and children. To ensure health and safety instructions and standards are strictly adhered to.
Assisting the staff with handling money taken for canoe trips.
Illustrating the use of canoes and paddles, including demonstrating if necessary.
Assisting the completion of paper work relevant to canoe trips accurately, in particular on participants return.
We have opportunities at the weekends, from April to September.
How to Apply
For more information and to apply please visit: https://www.wwt.org.uk/join-and-support/volunteering/volunteering-opportunities/canoe-safari 
Please mention ConservationJobs.co.uk when applying for this job!
Attachments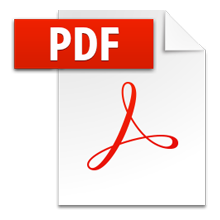 Canoe Safari Assistant Role Description
Key Information
Organisation:
Wildfowl and Wetlands Trust
Duration:
Fixed Term, Permanent, Temporary
Sectors:
Education, Environment, Nature & Wildlife
Location:
Martin Mere, Lancashire, United Kingdom
Application Deadline:
Not specified, apply soon.
Volunteer Location Map
View a larger map