Conservation & Engagement Assistant with Accommodation
This role is crucial to the smooth operational running of a National Trust Property. As an essential member of the Property Team, the placement will provide experience primarily at Castle Coole and on occasions Florence Court.
By getting involved, you could:
Gain experience in the heritage and conservation fields.
The post holder will assist with the opening of the property as a visitor attraction each day as well as being responsible for undertaking the day-to-day care and cleaning of the historic building and its collections, for their preservation and presentation to visitors. The post holder is also responsible for interpreting conservation in action to visitors, by demonstrating and communicating housekeeping techniques and skills. The postholder will dedicate a large amount of their time to working on the property's Collections Management System, the property inventory database, to ensure that the inventory is up to date and correct.However, occasionally situations may arise that require the post holder to perform other duties or tasks as may be reasonably requested by the Trust.
The role will include regular weekend and bank holiday working
As part of this role, on-site accommodation at Castle Coole will be provided free of charge to the post holder, in order for them to undertake their duties. As an on-site member of staff, the post holder would need to be aware of the security needs of the house and the wider estate.
What's involved?
Assist in welcoming visitors to the property, and act as a public ambassador, to ensure the work of the NT is understood, and its reputation is maintained and enhanced.
Understand and implement the conservation guidelines for the care and presentation of the house, to meet the conservation standards of the National Trust.
 Contribute to housekeeping routines and carry out conservation cleaning duties, to ensure the appropriate level of conservation, care and presentation.
Assist the house team, curators and conservators to bring the property to life, through engaging interpretation and presentation.
 Undertake work on the Collections Management System, the property's inventory database, working to ensure the database is up to date and correct.
Help supervise other volunteers and work placements, and assist with their training and induction
Comply with NT policies on Fire, Security, Health & Safety.
Take reasonable care for the health and safety of themselves and of others who may be affected by their acts or omissions at work.
Undertake any other duties and responsibilities compatible with the overall scope of the appointment, as requested
This role will suit you if you are…
Knowledge:
Understanding of preventive conservation techniques
Skills:
Enthusiastic team worker
Good eye and hand co-ordination
 Able to work from scaffold and steps
Good verbal and written communicator
IT literate
Systematic and well organised
Experience:
Visitor care, interaction with members of the public
Speaking in public, giving talks and tours
Working with volunteers
How to Apply
contact:
email – jade.blair@nationaltrust.org.uk
phone – 02866349008 / 07557542064
Please mention ConservationJobs.co.uk when applying for this job!
Attachments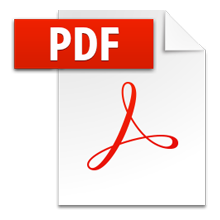 Job Application Form
Key Information
Organisation:
National Trust
Duration:
Fixed Term, Temporary
Hours:
Full Time, Part Time
Level:
Entry Level, Graduate, Mid Level, Postgraduate, Senior
Sectors:
Conservation, Education, Research
Location:
Enniskillen, United Kingdom
Application Deadline:
Not specified, apply soon.