Conservation Officer
Background
This is a focused and very high intensity work placement, intended to offer career development. You will be responsible for elements of the strategic planning and the delivery of conservation effort for Wildlife Trust Reserves and other sites. The placement also involves learning a broad set of other skills on the job such as tractor driving and use of power tools, invasive species control, leading volunteers, public engagement and ecological surveying in a unique environment. This role has been created as a career step to enable those undertaking it to take on a broader of skills and management responsibility.
Alderney is the third largest of the Channel Islands. The Alderney Wildlife Trust (AWT) is the only organization dedicated to the conservation of Alderney's terrestrial and marine wildlife and associated habitats. The AWT manages two reserves totaling 112ha, a 17ha Community Woodland, a Ramsar site, over 20km of footpaths, along with a handful of smaller sites.
Overall purpose of the job:
Liaise with the States of Alderney (SoA) Joint Working Group in the management of the Island's Public Green Spaces, footpaths and other public sites, with the aim of ensuring sustainable management regimes and an effective and efficient collaborative effort between SoA and AWT.
Manage the Longis Nature Reserve in line with the 5 Year Management Plan as well as preparing and running the Reserves Work Programme for 2018 in collaboration with the Reserves Officer, the Alderney Conservation Volunteers and the Trust's Management Team.
Review and prepare a new 5 year management plan for the Alderney Community Woodland.
Work with the Reserves Officer to deliver management of heritage sites for an affiliated charity.
Coordinate the broader annual terrestrial monitoring programme including the training of volunteers and collation of survey data with support from the Trust Management Team. This includes surveys for bumblebees, butterflies and birds and there is scope to develop other survey projects. In 2017 this included a bat survey programme in collaboration with Jersey Bat Group.
Working with the Alderney Bird Observatory (ABO) team to integrate land management practices, especially within the Longis Nature Reserve.
Support the AWT Reserves Officer in the practical delivery of the management of AWT terrestrial reserves and other AWT sites.
Promote awareness and understanding of the natural environment within Alderney, and the efforts of the AWT to safeguard it, through organizing events and activities and by making contacts.
Personal Specification
Essential Requirements:
A background in Ecology/Conservation Management, minimum BSc or equivalent, or a year's relevant work experience.
Strong interest in Conservation Planning with a good understating of habitat management.
Good written and verbal communication skills.
Good organizational skills.
Ability to work independently.
Flexibility and positivity.
Full, clean driving licence.
Desirable experience:
An understanding and some experience of Geographical Information Systems (ArcGIS or equivalent).
Use and maintenance of hand tools and power machinery.
Working with and managing volunteers.
Ecological monitoring.
The structure of the work placement will be as follows:
The person undertaking this role will act as a full-time placement member of staff, with all the responsibilities this brings.
The placement runs for between 9 and 12 months (term to be agreed), with a week's induction and one month probation period, overseen by the Trust Manager.
The placement includes two return flights (approx. total value £480) or sailings to the UK (one every 6 months of placement completed).
Accommodation at the AWTs Essex Farm Field Centre (inclusive of private room, wi-fi access, shared kitchen, sitting-room and office facilities), including utilities, will be available with a limited stipend towards accommodation (figures to be confirmed with the successful applicant).
Placement staff will receive in house training, and will receive a fixed budget for additional formal training in relevant qualifications to be agreed with the successful applicant.
The AWT may be able to assist placement staff in securing part time paid work during their time on Alderney to help with living costs.
How to Apply
Please either download the application form from this site, or visit, and return it to admin@alderneywildlife.org. In addition we ask all applicants to provide a short covering letter (maximum of one side of A4) laying out what you think makes you suitable for this job and what benefit you would take from its undertaking.
If you would like further details regarding the role you can contact Mariko Whyte at conservation@alderneywildlife.org or call +44 (0) 1481 822935. The AWT regrets that as a small charity it may not be able to respond to all applications upon receipt.
Initial interviews will be undertaken by Skype or telephone. The successful candidate and all other applicants will be informed of the final decision as soon as possible. The successful candidate will be expected to commence the placement at the earliest possible opportunity.
Please mention ConservationJobs.co.uk when applying for this job!
Attachments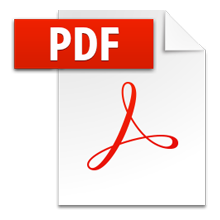 Conservation Officer 2018 Application Form
Key Information
Organisation:
Alderney Wildlife Trust
Level:
Entry Level, Graduate, Mid Level
Sectors:
Biodiversity, Ecology, Environment, Nature & Wildlife, Sustainability
Location:
Alderney, Channel Islands, United Kingdom
Application Deadline:
3rd December 2017 at 6:00pm