Education Volunteer Coordinator
Why we want you
Do you remember the thrill of finding your first ladybird? We have a small team of volunteers helping children connect to nature, as part of our Girlguiding London and South East England Region (LaSER) and Schools Outreach programmes. We need your help to manage volunteering within our dynamic Education team. Tasks include:
Editing our e-newsletter for volunteers
Devising methods of evaluating the volunteering experience
Registering volunteers in our database, and helping keep our records up-to-date
Being a first point of contact for volunteer enquiries
Keeping an eye on potential ways to grow our volunteering roles
Identifying opportunities to advertise volunteer roles
Responding to queries from potential volunteers
Organising thank-you events for volunteers
Emailing welcome packs to new volunteers
What's in it for you?
This is an opportunity to build on your existing skills and add to your knowledge and experience by leading on volunteer engagement. We're able to support you to develop a particular skill, such as database management or organising events, as well as link you to training opportunities. With expert mentoring along the way, volunteering with the UK's largest conservation charity will boost your CV – we'll provide you with a reference. As this will be your own project, you will also have the chance to see your work making a real difference. You'll meet new people, be part of a friendly team of staff and other volunteers, all the while learning more about the conservation work at the RSPB, UK's largest conservation charity.
The skills you need
organisational skills and attention to detail
polite telephone manner and written communication skills
creative and forward thinking, enjoy looking for opportunities to develop new initiatives
a keen interest in wildlife, conservation and nature
computer literacy – Microsoft Outlook, Excel, and Word
friendly and approachable attitude
it would be desirable, but not essential, to have previous volunteering or volunteer management experience
Your time
Commitment: One day a week, 10am – 4pm
Duration: Ongoing
Location: This opportunity is based on our London Office, and we're flexible about working from home
Interviews: Early February, with an aim to begin volunteering in Mid-February.
Notes
We welcome volunteers from all walks of life to apply.
Before starting, we provide you with full induction and training.
A DBS is not required for this role.
We reimburse any out-of-pocket travel expenses, and provide tea, coffee (and biscuits!) on-site.
The RSPB is the UK's largest nature conservation charity, inspiring everyone to give nature a home. Together with our partners, we protect threatened birds and wildlife so our towns, coast and countryside will teem with life once again. We play a leading role in BirdLife International, a worldwide partnership of nature conservation organisations.
How to Apply
Contact the Education Team at the RSPB London Office
Email: londonschoolsoutreach@rspb.org.uk
Please mention ConservationJobs.co.uk when applying for this job!
Attachments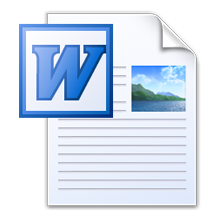 Application Form
Key Information
Duration:
Fixed Term, Permanent, Temporary
Level:
Entry Level, Graduate, Mid Level, Senior
Sectors:
Administration, Biodiversity, Communication, Education, Environment, Human Resources, Nature & Wildlife, Research, Sustainability
Location:
London Office, United Kingdom
Application Deadline:
2nd February 2018 at 11:45pm