Marine Ecologist (Ramsar Officer) – 2019
Background
This is a focused work placement where you will be expected to take on significant levels of responsibility leading on a defined programme of work, working with resident volunteers, and helping to write/support research proposals. Successful candidates will have to engage directly with all levels of the community from fishermen to politicians.
Alderney is the third largest of the Channel Islands. The Alderney Wildlife Trust (AWT) promotes the conservation of Alderney's terrestrial and marine wildlife, with its Ecological Team responsible for a large section of the organisation's work programme. The Team includes marine and terrestrial ecologists all with key projects and responsibilities to administer.
Accommodation provided, as is 1 return UK-Alderney flights for every 6 month term undertaken. Additional paid part-time work is supported during this contract.
Main duties
To work as part of the Alderney Wildlife Trust's Living Seas Team, and alongside the Living Seas Officer on the AWT's Living Seas programme. Leading on the Alderney Ramsar Strategy 2017-21 through the Annual Action Plan, including:
ecological surveys (i.e. seabird population and productivity, marine habitat and species surveys).
environmental awareness through – events, publications, radio interviews, crewing regular tourist boat trips and acting as an ambassador for the Site and the AWT.
Coordination of volunteers.
Data analysis and report writing.
Management of the Ramsar budget.
Manage the relationship between the AWT and the Ramsar Steering Group (with representatives of States of Jersey, RSPB and BTO), keeping them informed of developments and co-ordinating their annual meeting and email exchanges.
Support the Trust's People and Wildlife Officer in delivering the web-based education project LIVE: Teaching Through Nature (www.teachingthroughnature.org). This may include writing articles , designing resources and activities.
Maintain relationships with partners including British Trust for Ornithology (BTO), University of Liverpool, University of York, the Royal Society for the Protection of Birds (RSPB) and the States of Alderney (SoA).
Support the AWT team in delivering public events and activities under the 'Discover Alderney' programme.
Assisting in other aspects of the operation of the AWT as required.
Person Specification
The role requires:
Self-motivated and focused person wanting to benefit from their time in this role.
Background in Ecology/Biology/Marine Biology, minimum BSc or equivalent, or two years relevant work experience.
Strong interest in seabird ecology and/or marine.
Field work experience.
Excellent written and verbal communication skills.
Excellent data management and reporting skills.
Flexibility, positivity, excellent organisational skills
Desirable experience
seabird monitoring experience.
Marine field work and video analysis experience public speaking.
Experience of working on boats.
Full, clean driving licence.
The structure of the work placement will be as follows:
The placement includes two return flights (approx. total value £440) or sailings to the UK (one for every 6 months of placement completed).
Free accommodation at the AWT's Essex Farm Field Centre (inclusive of private room, wi-fi access, shared kitchen, sitting-room and office facilities)
The person undertaking this role will act as a full-time placement member of staff, with all the responsibilities and support this entails.
The placement has a week's induction and probation period, overseen by the Trust CEO. Placement staff will receive in house training on equipment including boats, radio and survey equipment.
The AWT will help to assist placement staff in securing part time paid work in parallel to their placement, to help cover their costs during the placement.
How to Apply
How to Apply
Please download and complete the application form and return it to admin@alderneywildlife.org and provide a covering letter which explains why you would like this position.
If you would like further details regarding the role you can contact manager@alderneywildlife.org or call +44 (0) 1481 822935.
The AWT regrets that as a small charity it may not be able to respond to all applications upon receipt. Initial interviews will be undertaken by Skype or telephone. The successful candidates and all other applicants will be informed of the final decision as soon as possible. The successful candidate will be expected to commence the placement at the earliest possible opportunity.
Please mention ConservationJobs.co.uk when applying for this job!
Attachments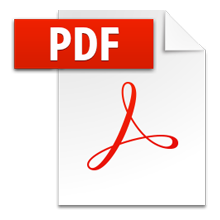 Marine Ecologist (Ramsar Officer) 2019, Application Form – Alderney Wildlife Trust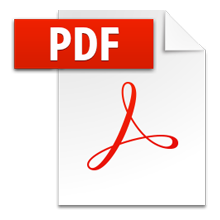 Marine Ecologist (Ramsar Officer) 2019, Job Description – Alderney Wildlife Trust
Key Information
Organisation:
Alderney Wildlife Trust
Duration:
Fixed Term, Temporary
Level:
Graduate, Mid Level, Postgraduate
Sectors:
Biodiversity, Conservation, Countryside & Land Management, Ecology, Marine Conservation, Nature & Wildlife, Policy & Legislation, Research
Location:
Alderney, Channel Islands, United Kingdom
Application Deadline:
Not specified, apply soon.