Outreach and Research Volunteers X4
Your first steps in turning a passion for nature, into a career in conservation.
The Hebridean Whale and Dolphin Trust has been leading the way for the conservation of cetaceans in the Hebrides for over two decades. As the trusted voice and leading source of information in the region, HWDT research has critically advanced the understanding of Scotland's whales, dolphins and porpoises while working directly with communities to encourage the stewardship of our rich seas.
Now, HWDT are seeking FOUR dedicated HWDT Volunteers to assist in the delivery of our 2018 summer outreach and research programmes.
Join us, to help deliver our community outreach programme; collect data aboard our research vessel Silurian; gain experience in research techniques and environmental education and importantly, help us to protect our precious marine species.
You will be based in Tobermory on the Isle of Mull, Inner Hebrides. Mull is an island of rich cultural heritage and rugged natural landscapes. Tobermory, a bustling harbour town, is a flourish of human activity in an otherwise wild environment. The waters around our island are frequently visited by minke whales, bottlenose dolphins, harbour porpoises and a wide range of other amazing marine life.
The perfect candidate will have confident communication skills, some pre-existing knowledge of marine biology and a hardworking, positive outlook.
This opportunity is unique in providing experience in support of both our outreach and research programmes, as well as relevant boat-based field experience.
Dates:
Monday 26th March – Friday 28th September 2018.
This voluntary position involves full-time working hours (37.5 hours across 5 days a week) including evenings and weekends. Candidates must be able to commit to the full 6 months.
Application deadline is 19th of January. Interviews will be held the week commencing the 29th of January.
How to Apply
To apply please send a covering letter and up-to-date CV to Ella Potts, at visitorcentre@hwdt.org
Please mention ConservationJobs.co.uk when applying for this job!
Attachments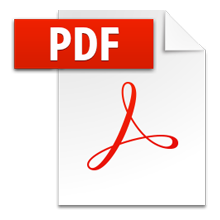 Outreach and Research Volunteers X4
Key Information
Organisation:
Hebridean Whale and Dolphin Trust
Level:
Entry Level, Graduate
Sectors:
Biodiversity, Biology, Communication, Ecology, Education, Environment, Fundraising, Marine Conservation, Marketing, Nature & Wildlife, Research, Sustainability
Location:
Tobermory, Isle of Mull, United Kingdom
Application Deadline:
19th January 2018 at 4:45pm