Photographer in Residence
At WWT Caerlaverock, we create and conserve wetlands and save species. We bring awe-inspiring nature up close and let it do the talking. We help people to feel part of something amazing and motivate them to make a difference. In this volunteering role you will be visiting WWT Caerlaverock on a weekly basis, or by arrangement, to capture in photographs all aspects of the reserve and the people and wildlife associated with it to be used to promote the site in print, online and in social media.
We are looking for a photographer-in-residence for a 12-month period to capture reserve life through the year.
This position may require work during evenings, weekends and public holidays to ensure the objectives of the project are met. The exact hours you are able to contribute will be discussed prior to placement. In order for you – and us – to reap the most benefit from this role, we would hope that you could offer a minimum of six months commitment.
Please note that WWT retains copyright of any material you shoot while you are on its premises (including centres, grounds and reserves). You must be able to get yourself to and from the reserve.
We regret that we are not in a position to reimburse expenses incurred for travel to the site. Any pre-agreed out-of-pocket expenses incurred in the course of the role will be reimbursed.
This position is entirely voluntary and is therefore unpaid. Any offer of a volunteer placement is not intended to create a legally binding contract between us and any agreement may be cancelled at any time at the discretion of either party. Neither of us intends any employment relationship to be created either now or at any time in the future.
How to Apply
Please click on the link to Apply
Please mention ConservationJobs.co.uk when applying for this job!
Attachments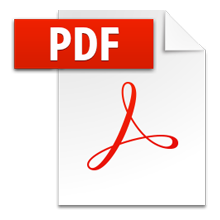 Photographer in Residence
Key Information
Organisation:
Wildfowl & Wetlands Trust (WWT)
Sectors:
Conservation, Countryside & Land Management, Ecology, Education, Environment, Nature & Wildlife
Location:
Caverlock, Dumfriesshire, United Kingdom
Application Deadline:
Not specified, apply soon.
Volunteer Location Map
View a larger map