Ranworth Broad Information Centre Volunteer
The Information Centre Volunteer will welcome visitors to our information centre, providing excellent visitor care. Helping with all information centre duties, including; sales, promoting membership and boat trips.
Type of work you will be involved with
Providing an enthusiastic and warm welcome to all visitors as an ambassador of NWT, including answering the phone.
Actively promoting and completing sales of NWT membership, to include gift aid and direct debit.
Boat trip bookings & promotion.
Engaging with visitors, promoting all NWT reserves throughout Norfolk and what can be seen on our reserves today, helping them make the most of their visit.
Dealing with sales transactions including operating the till and credit card machine.
Actively ensuring the visitor centre is clean and welcoming at all times.
Checking deliveries, pricing, re-stocking displays, assisting with stock takes.
You may also be able to work the occasional shift at our Ranworth Visitor Centre
Other duties as instructed by the Centre Coordinator
Additional Responsibilities can be added to the role if you are willing, including:
Balancing and cashing up the till at the end of the day.
Key holder – opening and closing the Information Centre (in the absence of the Centre Coordinator)
Skills and abilities you will be using in your role
Friendly, enthusiastic and welcoming personality
Customer service skills & confidence to actively sell NWT membership and goods
Love of wildlife and wild places
Numerate and able to keep accurate records and use the till (training will be provided)
Reliable time keeper
The ability to work as part of a team and on your own initiative
Ability to multi-task at peak times
Ability to communicate with members of the public of all ages
You will be based at Ranworth Information Centre, Malthouse Staithe
Times/days we would like you to be available
Flexible. The centres are open 7 days a week, 10am – 5pm April – September and weekends and school holidays only in October.
We are particularly looking for volunteers to cover Sundays, and volunteers whose free time is flexible and could fill in when required at relatively short notice.
Benefits to you
Working in a fabulous and unique location close to wildlife and nature
Opportunity to enhance and share knowledge about and passion for local wildlife
Develop skills in customer service, retail and communication
Become a valued member of a professional team
Reimbursement of travel expenses
How to Apply
Please use the application form provided. Further information about this role can be found in the role description, or on our website:
https://www.norfolkwildlifetrust.org.uk/support-us/volunteering/vacancies
Application forms should be returned to: alanm@norfolkwildlifetrust.org.uk
Please mention ConservationJobs.co.uk when applying for this job!
Attachments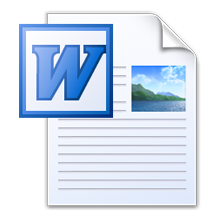 Application form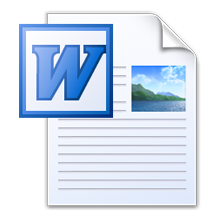 Ranworth Malthouse Staithe role description
Key Information
Organisation:
Norfolk Wildlife Trust
Level:
Entry Level, Graduate, Mid Level, Postgraduate, Senior
Sectors:
Administration, Communication, Conservation, Ecology, Education, Environment, Nature & Wildlife
Location:
Ranworth Broad, United Kingdom
Application Deadline:
Not specified, apply soon.
Volunteer Location Map
View a larger map