Wetland Link International Website Content Volunteer
At WWT we run a voluntary network promoting best practice at diverse wetland education centres around the world. Called Wetland Link International (WLI), it helps implement the Ramsar Convention (International Convention on Wetlands) at these centres. The network thrives on active engagement with members. We are making sure every member has an upto-date profile on the WLI website. We would like some help with contacting the members individually and making the updates necessary.
We are looking for volunteers who can do one day a week for about three months.
What will you be doing?
Using WordPress with Beaver Builder and the WPML language plugin to update website content. We will provide basic training and support if needed.
Identifying which WLI member profiles need translation or updated content, with support from the International Engagement Team
Contacting WLI members by e-mail to request the updates and applying the new content when it arrives
Updating a separate contact list with any new contacts that come in.
We are looking for enthusiastic people who are interested in international conservation networks, especially in relation to education and visitor centres. Some language skills would help, but are not essential, in any of Arabic, Chinese, French, Russian, or Spanish. Awareness of different cultural approaches is essential.
In order to carry out this role, you will need:
A computer with internet connection
Skype or MS Teams to communicate with the team
To be comfortable making edits in WordPress on a live website
Awareness of cultural differences and working across time zones
You must be 18 years or over to carry-out this role.
How to Apply
For more information and to apply, please visit: https://www.wwt.org.uk/join-and-support/volunteering/volunteering-opportunities/wetland-link-international-website-content-volunteer
Please mention ConservationJobs.co.uk when applying for this job!
Attachments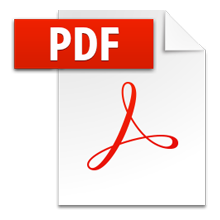 : Wetland Link International Website Content Volunteer
Key Information
Organisation:
Wildfowl and Wetlands Trust
Level:
Entry Level, Graduate
Sectors:
Administration, Communication, Environment, Nature & Wildlife
Location:
From Home, United Kingdom
Application Deadline:
28th August 2021 at 11:45pm