Conservation Jobs – Campaigns Manager
The aim of these campaigns is largely to engage people with nature, wildlife and wild places, and help to them to understand the value of nature in their own lives.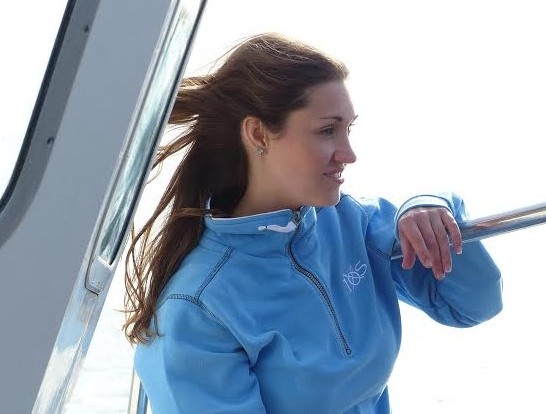 Alex Pearce talks to Lucy McRobert about her role as Campaigns Manager for the Wildlife Trusts.
What does your job entail?
I work as part of the Communications Team in the central office of The Wildlife Trusts – this means that I work for all 47 Wildlife Trusts at once! As Nature Matters Campaigns Manager, I am responsible for leading on, developing, delivering and reporting on our national engagement campaigns – most recently My Wild Life, 30 Days Wild and Every Child Wild. Wildlife Trusts across the UK have the opportunity to get involved and adapt these campaigns to meet their local needs, whilst maintaining a national brand, feel and identity. The aim of these campaigns is largely to engage people with nature, wildlife and wild places, and help them to understand the value of nature in their own lives. If they value it, they will be more likely to act on it. My job in this respect is therefore very wide-ranging: we have to see campaigns through from start to finish. Initial ideas, planning and strategies are developed across our own team and in conjunction with all of The Wildlife Trusts; design work, development, copy writing, website, planning, partnership work are all part of the next phase; this is then followed by the actual delivery, which can either be in very short bursts of activity (media work here is key – appearing on national radio for example) or have a more sustained involvement. Supporting staff across the UK is hugely important at this stage. Finally, evaluation post-campaign allows us to evolve, critically evaluate and plan our next campaigns.
I also support the policy teams where needed in their own communications, and support all The Wildlife Trusts as they need it in delivering their own local campaigns. As a team, we all club together to support each other, too, so sometimes the job can throw up something totally different – like attending events/conferences, managing stalls at events (like Birdfair) and public engagement.
What is a typical day for you?
Undoubtedly, this is an office job. A large amount of time is spent in front of a computer or in meetings. Although broadly 9 – 5, some flexibility is necessary (occasional early starts and late evenings), and about once a fortnight I'm out of the office attending meetings, workshops, conferences and the like with our partners: these can either be Wildlife Trusts based across the country (my personal favourite has been working with the Isles of Scilly Wildlife Trust for five days!), with colleagues in other organisations like the RSPB, National Trust or other NGOs, or with corporate partners. This gives some variety to the job, but a willingness to travel is key.
What skills does your role require?
The role requires a lot of project work – organisational skills, planning, evaluating and teamwork are imperative. Strong communications skills are needed to work with a wide network of Trusts, not to mention partners and members of the public. Setting and meeting deadlines is necessary, and patience is key to working successfully with such a variety of people. Working in an open-plan office with around 40 other people, it's important to know when you're needed to take the lead on an issue or campaign, or to step back to work efficiently as a team towards a common goal. I have also had to liaise with the media at times, so a professional attitude is needed in these instances, as well as appear on radio: so skills in media work are helpful. Public speaking skills and experience have also come in useful, for both internal and external conferences. I have to write a lot in my work – from nature writing pieces that are lyrical and engaging to more formal reports. Finally, computer skills are vital: I often find myself working on several pieces of software simultaneously – InDesign and Photoshop, newsletter programmes, data handling programmes, several website platforms and social media. A lot of this has been learnt on the job, though!
How did you get into this role?
Unusually for someone working in conservation, I have a BA in History from the University of Nottingham, rather than the traditional science-based degree. After leaving University, I set up A Focus On Nature, the Youth Nature Network in the UK, and still run this as Creative Director in a voluntary capacity. This led to a lot of networking opportunities and gave me an excellent grounding in the conservation movement. I got a lot of experience in writing through volunteering with Wildlife Trusts and other organisations (blogs, articles, etc.) and managed to sell some pieces to magazines like Birdwatching and the junior RSPB magazines. I now have a regular column in Birdwatch magazine and have written for BBC Wildlife, too. I got some media experience with local BBC radio stations, and worked in an educational capacity with the Leicestershire and Rutland Wildlife Trust Osprey Project for a season. If you want to learn about public speaking, work in a school! Commanding the attention of 500 teenagers is far harder than speaking in parliament. I was the Researcher on Tony Juniper's latest book, What Nature Does for Britain, in conjunction with The Wildlife Trusts, and the rest is history.
It's worth noting, too, that between the ages of 18 and 21 (whilst at University) I worked for 25 hours a week in a local pub: skills learnt in this environment have been highly transferable and useful, and gave me the confidence I was lacking throughout school. From 16 onwards I have waitress-ed and worked at a local water sports centre. Experience like this has given me the best grounding possible and I would recommend it to anyone.
What recommendations would you make to someone interested in a role such as yours?
I'm incredibly lucky to have my job: it's varied, exciting and offers amazing opportunities to learn new skills. A degree would be highly recommended. Get experience early on in life – do it whilst you're in A Levels and at University (in other words, whilst you're being financially supported by parents or a student loan). Don't leave your volunteering until you're out of university, as it'll be much harder to support yourself. Tailor your experience to your skills – I was rubbish at science, so I didn't attempt to go down that route: take the skills that you have already and develop them: writing, public speaking, social media, IT, etc., have been key for me, but yours might be totally different. For a role like mine in the British conservation sector, I would advise getting experience with similar organisations: no matter how tempting a placement abroad may be (on the Seychelles or in Madagascar or wherever), they're usually very expensive and the transferable skills you'll receive are very limited.
A role like mine can be adapted to suit what you're good at, but confidence is so important, too. I can't emphasise it enough: working in a pub has set me up for the real world, far more so than university.
Finally, I would recommend having a rich knowledge of British wildlife: as a campaigner, I have to have conviction in what I am saying and campaigning for – I have to understand the issues and I have to care about them. By watching wildlife regularly and engaging with it and experiencing it, this ensures my commitment and passion for the role, and ultimately, that's the most important thing.