Bangor University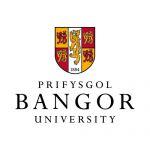 Bangor, Gwynedd
The College of Natural Sciences at Bangor University is one of the leading centres in the UK for teaching and research in biology, environmental sciences, geography, and ocean sciences. We aim to educate and train a new generation of scientists aware of societal needs in a world-class research-led environment. Our international links are extensive and our research interests extend across a range of habitats with global significance from coral reefs to the polar ice caps.
The college is comprised of three schools: The School of Biological Sciences, which offers degrees across the full spectrum of modern biology from biomedical science to ecology and zoology; the School of Environment, Natural Resources and Geography, which offers degrees in environmental sciences, geography, conservation, forestry and natural resource management; and the School of Ocean Sciences, which offers a range of courses from marine biology, through to oceanography, applied marine sciences, and coastal geography.
Bangor provides a superb range of marine, freshwater, wild and farmed terrestrial environments locally, as well as access to experience and opportunities through the global reach and connections of the academic staff and former students. First-class research and teaching facilities are there to be used by students including molecular biology and DNA sequencing facilities, a Botanical Garden, experimental grounds, University-based farming business, experimental areas for forestry as well as the university research vessel, RV Prince Madog.
The School of Environment, Natural Resources and Geography (SENRGY) which has the highest possible independent rating for the quality of teaching. The pastoral care we provide for our students has also been very highly rated. The School has a world-class reputation in research, with particular expertise in forest ecology and management; environmental and soil science; agricultural systems; agroforestry; biodiversity conservation; and tropical ecosystems.
We can offer a wide range of modern facilities including a dedicated Research Station, which accommodates investigations into the production of novel crops and livestock, biomass crops, woodlands and horticulture on farms. The School hosts other major internationally and nationally recognised research centres such as the Centre for Evidence-Based Conservation, and the Centre for Integrated Research in the Rural Environment. Much of our research is undertaken overseas and we have projects in countries as far apart as Vietnam, Ethiopia, Antarctica and Peru.
Our location is not only a beautiful place to live; it also provides unique opportunities for study in the disciplines we cover, particularly the natural environment, land use and conservation. The Snowdonia National Park is less than 20 minutes away and this provides a 'living laboratory' for much of our teaching and research.