Coral Cay Conservation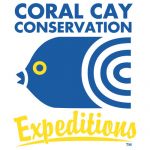 Surrey
Coral Cay Conservation is an internationally renowned and accredited conservation specialist dedicated to providing the resources to help protect coral reefs and tropical rainforests throughout the developing world.
Initially established in 1986, CCC pioneered a successful 'citizen science' approach by using international volunteers to help collect the scientific data needed to develop and implement effective grass-roots conservation solutions.
We are committed to involving local stakeholders so that the communities we work with can benefit directly from our conservation efforts. We rely on a 'bottom-up' approach to conservation, with the belief that the only way to successfully preserve endangered ecosystems is by involving the local custodians throughout the process.