Dialogue Matters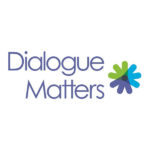 Brabourne, United KingdomBiodiversity, Climate Change, Communication, Ecology, Environment, Marine Conservation, Nature & Wildlife, Sustainability
Dialogue Matters is an internationally respected, award-winning specialist in stakeholder dialogue. We help people share knowledge and make decisions that benefit people, organisations, places and nature.
We also deliver training to inspire and skill others to run good quality stakeholder engagement, provide advice, carry out research and evaluate engagement processes.
Our clients have include DEFRA, the Marine Management Organisation, Natural England, the Foreign and Commonwealth Office, National Park authorities, AONB units, the Environment Agency, many research and academic institutions, NGOs, local authorities and more.