Earth Trust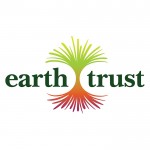 Little Wittenham, Abingdon, United KingdomNature & Wildlife, Sustainability
At Earth Trust we believe that the best way to look after the places we love is to change the way we live.
We provide special, life changing experiences and reconnect people to the natural world. The Earth Trust is all about people and the way we feel, think and act towards the environment.
Earth Trust owns and manages Little Wittenham Nature Reserve, home to the iconic Wittenham Clumps – the most visited free site in Oxfordshire. The site also includes Little Wittenham Wood (a SSSI), a conservation farm and a new wetland by the Thames. Earth Trust also manages community nature reserves in the nearby towns of Abingdon, Didcot and Wallingford. We maintain these sites for the both people and wildlife – bringing benefits for local species as well as the local communities that share these greenspaces.
Alongside conservation, Earth Trust is a key player in forestry research. Our research woodland, Paradise Wood, contains the largest collection of hardwood timber trials in the country, and we are lead partner in the Living Ash Project, which is aiming to identify trees which are tolerant to Chalara ash dieback and implement a tree breeding programme. Earth Trust is championing a new sustainable model for our trees and forests – integrated management which balances their value for amenity and for wildlife, as well as for economic, sustainable timber production.
Earth Trust runs a full programme of engagement activities throughout the year – from fun family festivals to courses and workshops focussing on bushcraft and land management skills. We work closely with local schools and welcome hundreds of children on site each term to learn about the natural world, farming, history and much more. We also offer a wide range of volunteering opportunities, including conservation, research, project management, fundraising, education, events and administration.
Earth Trust is a registered charity (no. 1095057).