Embrace Social Enterprises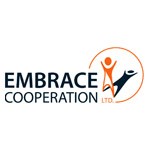 Various Locations
Embrace Workshops provide customers with a range of high quality workshops, courses and guided walks. Aimed at a wide range of abilities, our training (mostly run in London's Lambeth borough) will help you progress on to the next level in your area of interest. We are currently offering training and guided walks in Photography, Nature and Renewable Energy.
All our training is run by friendly, professional and qualified tutors.
Every participant will receive plenty of individual, one-to-one time with our tutors.
Embrace Workshops specialise in offering high quality service at a low price.
All the profits from our training courses and walks are used to develop and run charitable community projects.
Embrace Cooperation Ltd and Embrace Social Enterprises Ltd community projects include work experience projects for young people; nature conservation and environmental education projects; film making projects; photography projects plus best practice projects with professionals learning new skills from each other.