FSC – Field Studies Council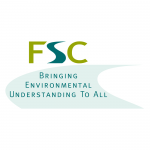 Nationwide
Field Studies Council (FSC) is an environmental education charity providing informative and enjoyable opportunities for people of all ages and abilities to discover, explore, and understand the environment.
Our Mission is to bring environmental understanding to all.
Our Vision is inspiring environmental understanding through first-hand experience
What we believe:
FSC believes that the more we understand about and take inspiration from the world around us the more we can appreciate its needs and protect its diversity and beauty for future generations.
In all we do, we are committed to:
Delivering first hand experiences. FSC uses the environment to inspire. Taking in its sights, sounds and smells has the ability to motivate, deepen knowledge and broaden horizons.
Providing opportunities for everyone. FSC strives to provide opportunities for everyone regardless of age, ability or background.
Sustainability for the future. A commitment to the environment is at the heart of everything FSC does: how we run the charity, what people learn on our courses and through our publications.
A caring attitude.  From the way we treat our customers, our staff, the environments we work in and the feel of our locations, FSC demonstrates a personal approach with great care taken in everything we do.
What we do:
For more than 70 years FSC has touched the hearts and minds of people of all ages through courses at our network of learning locations, work overseas and the production of resources. Each year over 140,000 people experience FSC many through a visit to one of our learning locations
Learning outside the classroom experiences with their school, college or university
Professional training courses for environmentalists and teachers
Natural history courses
Identification guides and free resources
Funded projects both in the UK and abroad
Art courses
Family holidays
Campaigns for the right to outdoor learning and fieldwork
Some of the FSC's proudest moments have arrived when trying to reach those who would not be able to have an FSC experience without some help. In 2014, thanks to FSC members and donations from individuals and Trust Funds, we were able to provide support for over 1000 young people who otherwise would not have been able to take part.
Despite all that we have achieved so far, we hope to provide even more opportunities for people of all ages and abilities to discover, explore and understand the natural world. However, as an Investors in People charity, we realise we can't achieve this without staff that have a real passion for the work of the charity and a pride in their role within it. Every role in the charity is vital to delivering its mission and vision – if this inspires you and you meet the requirements of the post we would love to hear from you.