Friends of Westonbirt Arboretum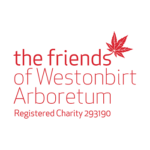 Bath Road, TETBURY, United KingdomConservation, Countryside & Land Management, Environment, Fundraising, Nature & Wildlife, Sustainability
History
As the National Arboretum; Westonbirt is one of the UK's finest tree collections and one of the world's most important arboreta. It is also one of the most popular attractions in Gloucestershire and the Cotswolds, attracting over 500,000 visitors each year.
The arboretum was planned from the 1850s onwards by Robert Holford, whose family owned the large estate centred on Westonbirt House. Using a family fortune, based on the supply of water to London, Holford financed and oversaw a huge planting programme, which hinged on the work of some of the Victorian age's leading botanists. He had the arboretum landscaped in the "picturesque" style made popular by the eminent garden creator William Gilpin.
Robert's son Sir George Holford took over the arboretum project and much of the collection as it exists today is due to his vigour in pursuing the project. In 1956, the arboretum was bequeathed to the Forestry Commission who has continued to improve and expand on the work of the family.
The arboretum and Downs landscape is designated a Grade I Registered Park and Garden by English Heritage. 
Friends of Westonbirt Arboretum
In 1985, a small group of enthusiasts, who saw the need to work with the Forestry Commission to preserve, enhance and enlarge this unique landscape, met for the first time. This group became the Friends of Westonbirt Arboretum (FOWA), a registered charity.
Today we employ nine staff and serve over 30,000 members, many hundreds of whom volunteer at the arboretum – all helping to maintain the 600 acre site, with its 16,000 individual trees and shrubs. We work closely in partnership with the Forestry Commission to ensure the continued success of the National Aboretum at Westonbirt and to safeguard it as a resource for the future. FOWA does this by engaging, informing and increasing our membership, and also by giving financial and practical support to the management and development of the arboretum.
More information about the National Arboretum and FOWA can be found at www.fowa.org.uk including our governing document, details of trustees, our work and the arboretum itself. See also the Forestry Commission site at www.forestry.gov.uk/westonbirt.