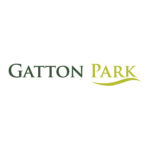 Gatton Park
Reigate, United KingdomConservation, Countryside & Land Management, Education, Environment
Gatton Park is a beautiful historic parkland with Edwardian gardens in Reigate, Surrey. Stretching 260 acres, the estate lies within the Surrey Hills Area of Outstanding Natural Beauty and is home to the Royal Alexandra and Albert School.
Gatton's awe-inspiring views were designed by renowned English landscape architect, 'Capability' Brown in the Eighteenth Century. The main feature of Brown's design was a series of ponds and his trademark Serpentine Canal to feed the main 'panhandle' lake. The Japanese garden, rock garden, pleasure gardens and parterre were added by Sir Jeremiah Colman, of mustard fame, who owned Gatton in 1888. After this period the park and gardens were left unmanaged and, as a result, lost their original features.
In 1996 a group of volunteers began to rediscover the gardens. Today the estate is managed by the Gatton Trust, a registered charity and volunteers are vital to the running of Gatton Park. Many of the park's original features have been restored and work is ongoing.