Healthy Planet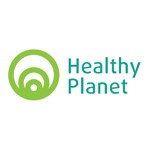 Various Locations
Healthy Planet allows you to make a positive and measurable difference to conservation from your own home. We are a charity set up to inspire, encourage and support people around the world to make healthier choices.
We do this through our fantastic initiatives:
Our main initiative is Adopt-a-Plot:
You can use Google technology to adopt a plot of land in a huge range of parks around the world, and support valuable conservation activities.
Our projects are carefully selected to benefit threatened species, ecosystems and engage communities.
Our Books for Free Initiative:
This scheme prevents unwanted books from going to waste – by giving them out to the community, for FREE! We take over empty retail units in high streets and turn them into community hubs …for book lovers. Find your nearest store on our website.
Our Books for Free stores rely on the generous support and dedication of volunteer all over the country.
Through our Healthy Learning Initiative:
You can download FREE lesson plans, plan dynamic fundraising activities, and receive grants for the school in the process. Healthy Planet believes that in order to make a difference we need to inspire younger generations.
The Empty Spaces Initiative:
We forge a link between commercial landlords and the Third Sector. Healthy Planet has developed partnerships with commercial landlords that have empty units, such as retail units, banks, warehouses and restaurants. Healthy Planet then invites Third Sector organisations rent-free to collaborate with us by occupying any one of these empty spaces to promote their environmental projects. We like to work alongside like-minded companies to achieve the shared goal of raising awareness of the small changes people can make to help the planet.
If you are interested in any of the initiatives please visit our website.
Similarly if you are interested in volunteering in any of our Books for Free stores please look on the 'Latest Jobs' section on this website.