Herts & Middlesex Wildlife Trust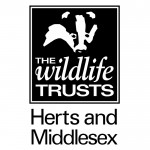 St Albans
Herts and Middlesex Wildlife Trust (HMWT) works to protect wildlife.
We are the leading voice for wildlife conservation in Hertfordshire and Middlesex. With 44 nature reserves covering 1,900 acres, from beautiful woodlands and wetlands to rare patches of heath and orchard, we take practical action every day to help wildlife flourish.
The Wildlife Trusts are unique in being the only organisations that work to protect the full range of UK habitats and species, at a local level.
In the face of climate change, the survival of our native wildlife now depends not only on retaining existing habitats but on the active expansion and reconnection of these green spaces. Our vision is of a living landscape, an environment rich in wildlife for everyone.
HMWT is one of 47 Trusts across the UK; together we are the biggest voluntary organisation in the country dedicated to protecting the full range of UK species and habitats for the future, with more than 800,000 members and 2,300 nature reserves in our care.