National Trust – Runnymede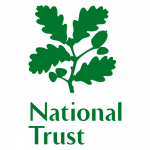 Runnymede
Seen by many as the birthplace of modern democracy, this picturesque open landscape beside the Thames was witness to King John's historic sealing of the Magna Carta 800 years ago on 15 June 1215.
Today Runnymede is an ideal place to relax outdoors, or to pause and reflect on the history of the struggle for freedom. As well as a monument to the democratic legacy of the Magna Carta, you'll find further memorials to John F. Kennedy and the Commonwealth Air Forces.
Within easy reach of the M25, this peaceful river scenery is home to rolling hills, open meadows and a variety of wildlife. Enjoy a picnic, take in the views, ride your bike along the riverbank or bring your dog on one of our waymarked countryside walks.
On the other side of the Thames you'll find Ankerwycke, a hidden gem with secrets to discover among the woods and fields. Look out for the ruins of a Benedictine priory and the National Trust's oldest tree, a 2,500-year-old Yew where Henry VIII was rumoured to have courted Anne Boleyn.
We're open all year round, so come and explore a beautiful and important slice of history.