Peak District National Park Authority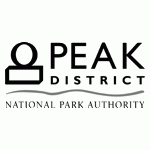 Bakewell
The beauty of the Peak District speaks for itself and protecting it for future generations is one of our primary objectives.
The key to its popularity is its location, right in the heart of England, surrounded by some of Britain's largest provincial cities – Manchester, Leeds, Sheffield and Stoke-on-Trent – and with speedy transport links to London and the South East. Indeed, a third of England's population live within an hour's travel of this green oasis.
However, the Peak District National Park is not just about visitors – the people who live here are just as important and play a lead role in the evolution of this living landscape. Nearly 40,000 people live and work in the national park and supporting their economy is one of our prime concerns.
As an Authority, we employ almost 400 people in a variety of full-time, part-time, jobshare and casual posts. The range of opportunities is varied and so are the skills and expertise of our field and office-based staff.
In addition to the main office at Bakewell, staff are based at the National Park Learning and Environmental Conference Centre at Castleton, the Moorland Centre at Edale and at Cycle Hire and Visitor Centres. Field-based staff include Rangers, Estate Rangers and Cleaners.
The Peak District National Park Authority offers a special place to work, given our responsibilities to conserve and enhance the Peak District landscape and provide recreational and educational opportunities within it. We combine this with dedicated, friendly staff who are passionate about their role.