RSPB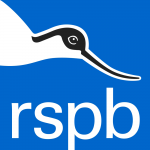 Various Locations
The RSPB speaks out for birds and wildlife, tackling the problems that threaten our environment.
We are the largest wildlife conservation organisation in Europe with over one million members. Wildlife and the environment face many threats. Our work is focussed on the species and habitats that are in the greatest danger.
Our work is driven by the passionate belief that:
Birds and wildlife enrich people's lives.
The health of bird populations is indicative of the health of the planet, on which the future of the human race depends.
We all have a responsibility to protect wildlife.
We have more than one million members, over 18,000 volunteers, 1,300 staff, more than 200 nature reserves, nine regional offices, a UK headquarters, three national offices… and one vision – to work for a better environment rich in birds and wildlife.