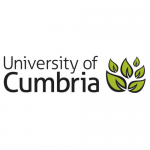 University of Cumbria
Ambleside
The University of Cumbria offers high quality research-informed academic studies and professionally-focused programmes to help enable our students to realise their potential and achieve life-changing outcomes.
Our Ambleside campus at the heart of the picturesque Lake District National Park is not just the thriving hub of all our Woodland, Conservation and Outdoor courses, but it is also home to the prestigious National School of Forestry. Our range of programmes cater for both undergraduates and postgraduates, and there is plenty of flexible learning space with social and study areas for when you are not out experiencing this Area of Outstanding Natural Beauty.
With its variations in climate, topography, land use and vegetation, the Lake District is an ideal place to study for anyone interested in Forest Management, Woodland Ecology, Conservation and many more similar courses.