WDC Scottish Dolphin Centre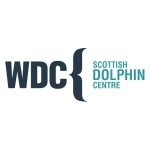 Moray
Established back in 1987, the Whale and Dolphin Conservation Society (WDCS), is the leading global charity dedicated to the conservation and welfare of all whales and dolphins (also known as cetaceans).
We are the world voice for the protection of these animals, creating pressure to bring about change.
The Scottish Dolphin Centre is a must-visit destination for everyone coming to Scotland and one of the best places to watch dolphins in the UK. Located in beautiful Spey Bay on the Moray Firth, we regularly see the largest bottlenose dolphins in the world feeding at the mouth of the River Spey.