Wildtracks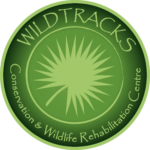 Sarteneja, BelizeBiodiversity, Conservation, Environment, Marine Conservation, Nature & Wildlife, Workshop & Practical Skills
Wildtracks is a well established conservation organization working towards the sustainable future of the natural resources of Belize, through conservation of ecosystems and species, building engagement and strengthening capacity towards effective environmental stewardship at all levels.
Wildtracks was established in 1990, and registered as a Belize non-profit organization in 1996 and implements through three key programmes: Biodiversity Conservation, Sustainable Development and Education and Outreach.
Field of Work: Biodiversity conservation, conservation planning at local, landscap / seascape and national levels, leading national strategy development (including National Biodiversity Strategy and Action Plan, National Biodiversity Stocktaking Report, climate change adaptation planning for coastal communities and protected areas, protected area management planning (marine and terrestrial), assessment of protected area management effectiveness at site, system and national level, strategic planning for NGO and community conservation groups, project implementation and evaluation.
Wildtracks also hosts Belize's Manatee Rehabiltiation Centre and Primate Rehabilitation Centre, as part of its activities under its Biodiversity Conservation Programme