Zoox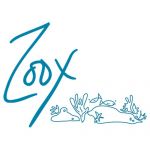 UK & Philippines
At Zoox we aim to create better opportunities and clearer pathways for passionate individuals who want to fast track their career in marine conservation, while simultaneously supporting high-impact conservation projects.
Zoox has been designed to fill a previously unexplored niche. While there are a wide variety of volunteer conservation programmes, Zoox offers a globally unique professional development service that enables those with an interest in marine conservation to develop the skills they need to successfully pursue a career within the field.
We welcome people from all backgrounds and have available placements on our Zoox Experience Programme in SE Asia today.