Conservation Jobs – Senior PR Officer
Occasionally something happens which is at the heart of what we do, like the outbreak of ash dieback in 2012 and the job will become incredibly demanding over a short period of time.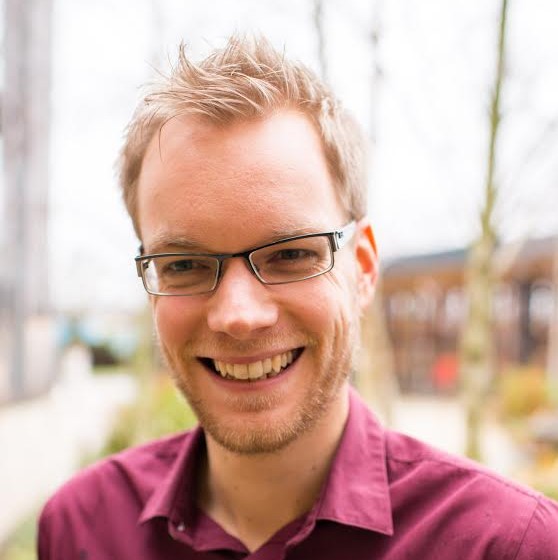 Alex Pearce interviews Chris Hickman – Senior PR Officer for The Woodland Trust
What is your job all about?
Primarily it's about generating positive news coverage of the many and varied activities we carry out at the Woodland Trust. Our three key aims are planting more native trees, restoring areas of planted ancient woodland (PAWS) and protecting ancient woodland from development, all with the overall goal of increasing the amount of native woodland cover in the UK.
This involves liaising with colleagues to plan stories; writing press releases and arranging photography to then issue to the media. Occasionally we will have events on location to arrange too. We will arrange interviews with journalists from print, radio and TV outlets, sometimes accompanying staff on location. We also carry out media training and briefings for staff to ensure they stay on message! We also have to deal with the many reactive enquiries from journalists, or anyone who may require information about the Trust with the purpose of writing about us; be that positive or negative (luckily not very often negatively).
How does a typical day usually go?
Who knows! The best (and sometimes worst) thing about working in a press office is that every day is different. On any given day we could deal with an enquiry from a production company scouting a location for a TV series, a journalist at BBC News asking for comment on a topical story or a magazine looking for a photo of a woodland scene. Our job can also be seasonal and affected by events going on externally, for example with the recent flooding in Cumbria the subject of tree planting in the uplands became very topical. Likewise with other weather events such as the mild winter we are often asked to comment on its effects on nature.
What skills do you use in your role?
Patience and an ability to remain as unflustered as possible in any given situation! Working in a press office for a charity is I imagine much more laid back then many other press offices and luckily very little of what we do could be considered 'crisis management' unlike many press offices. Occasionally something happens which is at the heart of what we do, like the outbreak of ash dieback in 2012 and the job will become incredibly demanding over a short period of time. We also have to deal with a wide variety of issues and number of staff, so multi-tasking is crucial.
Also most importantly an eye for what makes a good news story and what doesn't. We're lucky in that we carry out a huge amount of positive work, but naturally some of it is more newsworthy than the rest. We have to try and focus on the activity we think will provide most benefit to the Trust and provide constructive feedback on those ideas put forward which we don't think hit the mark.
How did you get into this role?
As in many jobs, slightly fortunately! My father works at the Woodland Trust and he tipped me off about a job being advertised, nothing to with my current role, but this was just after graduating from university so like most people, anything would do. Luckily at the Trust there are many opportunities to progress and a junior role came up in the PR team 12 months later, which is where I have worked since 2009.
What recommendations would you make to someone interested in a role such as yours?
My degree was in Broadcast Journalism, so I had some experience of working in a media environment prior to applying for the job. I was able to put this experience to use in my first role at the Trust, which although didn't require media skills I put myself forward to make use of them, including being interviewed live on BBC Radio 5 Live! Showing enthusiasm for your role and not saying no will go a long way and be recognised further down the line. There are many skills you can acquire working in an office environment which are transferable too.
There are plenty of voluntary opportunities available at charities so it's worth considering this avenue to gain experience too. Above all persevere, it took me over a year to find a job after graduating in 2006 and I imagine competition is even tougher now.