What you need to be aware of before deciding on a career in conservation
You have decided you want a career in conservation, but how should you go about achieving it? Getting a career in conservation isn't always easy, but there are a few things you can do to help you get a head start.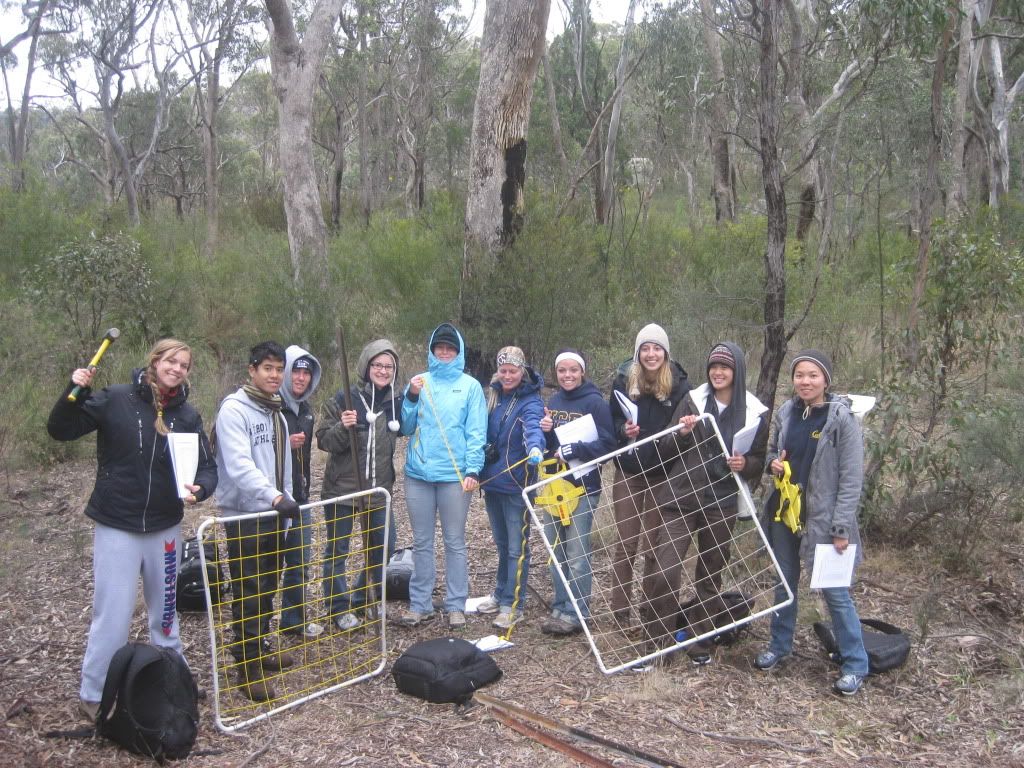 By Grace Dickins
BSc Environmental Science, @GracePDickins, Grace's website
You have decided you want a career in conservation, but how should you go about achieving it? Getting a career in conservation isn't always easy, but there are a few things you can do to help you get a head start. This post will cover some of the practicalities and realities you should be aware of.
Education
Most people think about taking a course or degree before they head into the world of work. However, there are so many out there now how do you choose which to do? Firstly narrow down your search by looking at those which have content you are likely to enjoy. This may sound obvious, but you would be surprised how many people start something and realise they don't really like it. Many universities let you swap courses during or after the first year which is great, but if you do your research this can be avoided in many cases. Don't let schools or colleges bully you into studying something you don't want to. At the end of the day it is only you who knows what you truly want. Another thing to consider is that what you study is also likely to directly influence what jobs you can get at the end of the day. No two courses are the same so everyone will have different skills by the time they finish.
Practical experience
Courses and degrees often don't involve much practical experience, which is actually really important for conservation. This is where volunteering comes in handy and there are plenty of opportunities out there both in the UK and further afield. Whether you spend just a weekend, a summer holiday or a gap year volunteering it doesn't matter because it is all experience. You can learn a variety of vital skills such as how to lay hedges, chop down trees and conduct species surveys. There might even be the chance to gain qualifications and certificates for chainsawing and handling protected species, which may be a prerequisite for some jobs. In fact, Scottish Natural Heritage has just released a press release saying that environmental volunteering is the way to make young people more employable.
If your dream job would involve you living and working with animals in a different country, I would suggest trying to get experience doing just that if you have the time and money. This will give you a feel for what it is actually like living abroad if you haven't before, and can help you decide if it is really what you want to do. Most employers won't let you take very long holidays, so it is also a great opportunity to do something for an extended period of time. Travel, especially if you have done something worthwhile, looks good on a CV. A good CV is important because it is usually the way potential employers will identify if you have the relevant skills and knowledge for the job.
Finding a job
When you've finally got to the point where you want to apply for a job in your chosen field, don't be surprised if you don't immediately find a plethora of jobs available. Competition is often fierce and with funding cuts by the government in recent times there are less jobs around than there used to be. You need to take a pro active stance, and not just leave it up to chance that you see a job advertised.
Looking up organisations and companies you would like to work for is a great idea. If you like the look of them, then send them a prospective CV and cover letter. It is always a good idea to try and address letters to a person who works there, not just a generic 'Sir/Madam'. If it isn't obvious from their website, don't be afraid to ring them up to try and find out, they might surprise you and tell you about any upcoming jobs there and then before anyone else. However, if you don't hear back a couple of weeks after sending your CV don't worry. A quick follow up email or phone call should prompt a reply, but don't pester. There's no greater turn off than having someone badger you about potential jobs, and it may dissuade them from wanting to employ you.
A surprisingly large number of jobs aren't advertised nowadays, with people recruited by word of mouth instead. This is why networking is so important.
Networking
Networking is simply the process of building up a number of contacts in your desired field. This can include anyone from people you meet volunteering to people on your course and your lecturers. If you express your interest in a particular field to your lecturers they can often suggest or put you in touch with people already in the industry. Quite often universities hold networking or question panels with people in your field which are invaluable to meeting like minded people you wouldn't otherwise. Try and get the email addresses of those you meet, and ask them if they know of any volunteering or job opportunities. In this age of social media actively participating in online sites is a great tool. For example, LinkedIn helps you to connect with people you know, and allows you to join discussion groups on many different subjects. Having a Twitter account is another way of interacting with people from all over the world.
Your first job
In applying for jobs you must also face reality. It is pretty unlikely that the first job you land will be your dream job. However, it will give you valuable experience and an idea of how things work. If you prove yourself to your employers, you will secure a good reference and other job opportunities might even present themselves through networking with people at work. Being the junior person in the office you may find yourself stuck with all the jobs no one else can do, but complete everything to the best standard you can and you may well be rewarded.
Unfortunately conservation jobs are rarely well paid, especially junior positions. This is another reason why volunteering is great, it can really test if you are passionate about what you want to do. A point worth noting is that not all jobs are out in the field, so don't be surprised if you find yourself desk bound. Some jobs are obviously more likely to involve being out in the field, but paperwork can often underpin many conservation professions. For example, environmental and ecological consultants conduct site visits, but do have to write a lot of reports such as Impact Assessments.
Many people also end up working with a mixture of paid and volunteer workers, because that is how the conservation sector tends to operate. You may find this irritating as volunteers don't always want to do everything involved with the task in hand, but usually the majority are enthusiastic and ready to aid you any way that they can.
Conclusion
Getting a job in conservation isn't always easy, but the more skills and knowledge you gain the easier it will be at the end of the day. If you network, have a good CV and persevere you can and will get a job. There are many different jobs out there, the hardest part is deciding what you want to do and which qualifications you will need in order to get it.