Kenya's Tana River Delta under Threat
It is home to globally threatened birds and two threatened primates, as well as lions, hippos and elephants.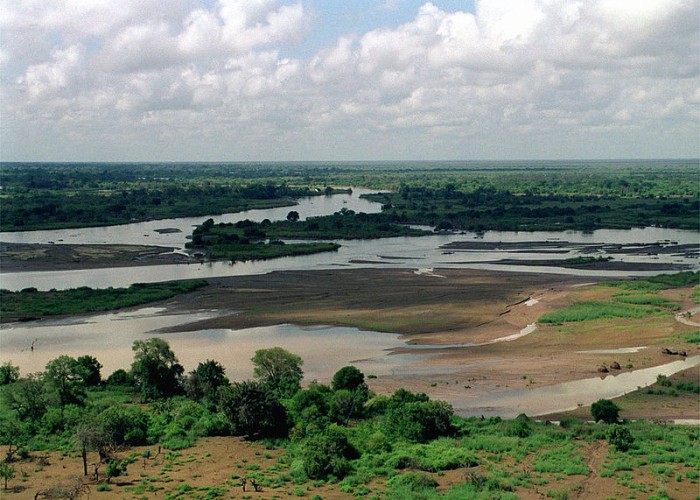 The Tana River Delta in Kenya is one of the most important wetland areas in Africa. Covering an area of 130,000 hectares (320,000 acres), it is often described as Africa's second Okavango Delta. It is widely regarded to be of international importance for wildlife, but is now threatened with development that will destroy biodiversity and the livelihoods of many thousands of people.
Mosaic of habitats
The Delta is a vast area of a mosaic of habitats such as palm savannah, woodland, lakes, mangroves, sand dunes, coral reefs and the Tana River itself. Unsurprisingly, the variety of wildlife the Delta supports is immense. There are over 350 species of birds, of which 22 wetland species (such as pelicans, storks and egrets) occur in internationally important numbers. It is home to globally threatened birds and two threatened primates, as well as lions, hippos and elephants.
Challenge from conservation groups
This diversity is the reason why conservation groups are desperate to stop plans for large-scale developments in the area. Several schemes for growing food crops and bio-fuels have been put forward since the Delta was highlighted in Kenya's national development plan as an area for agricultural expansion. Huge sugar cane plantations, mining in the sand dunes and prospecting for oil and gas are all being proposed, as is growing maize and rice, even though previous attempts to do this have failed. Possibly the most controversial proposal is a plan to grow the bio-fuel Jatropha, a crop that has been proven to release more greenhouse gas into the atmosphere than will be saved by using it instead of fossil fuels, by a joint RSPB, Nature Kenya and Action Aid study.
As well as a threat to wildlife, these plans threaten the survival of 90,000 people living in the area. The Delta is one of the poorest regions of Kenya, with 73% of people living below the poverty line. The Tana River provides food, fresh water and fuel, but if the plans go ahead, over 110,000 hectares (270,000 acres) will be converted into plantations, and local people will lose their land. Already villages have been issued with eviction notices.
After considering the environmental impact assessments, Kenya's National Environmental Management Authority has approved these projects. Clearly conservation organisations have a fight on their hands to protect the incredible biodiversity and local people of the Tana River Delta. To help protect the Delta, sign the petition here.