Yorkshire Wildlife Trust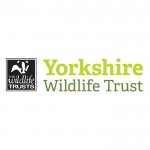 York, United KingdomBiodiversity, Conservation, Countryside & Land Management, Ecology, Environment, Marine Conservation, Nature & Wildlife
Yorkshire Wildlife Trust is a local charity working to protect and conserve Yorkshire's wild places and wildlife for all to enjoy. The Trust cares for 95 nature reserves throughout the county and run loads of events so that everyone can get out and experience wild Yorkshire for themselves.
It is thanks to the fantastic support of our 37,000 members, 700 volunteers and many supporters that we are able to continue with this work.
Yorkshire Wildlife Trust employs around 100 staff, who are directed by a Board of Trustees.