Conservation and the community
Taking the time to work with the local community can sometimes lay a great foundation to save threatened species.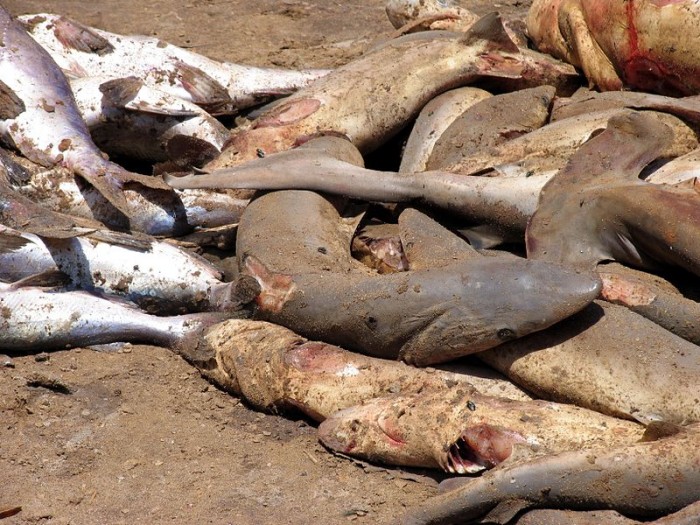 Today there are so many threatened species due to the actions of man kind that sometimes it's easy to forget that there are some conservation success stories and something can be done to save these species. Taking the time to work with the local community can sometimes lay a great foundation to save threatened species. I thought I would give some examples of conservation success stories where projects have focused on involving the local community in an effort to save a threatened species.
Focusing on Africa, I will begin with Shark-finning. This is a fishing technique where a shark is caught, the fins are removed, and the shark's body is then discarded at sea. This practice is wide spread in Western Africa and is having a negative impact on marine biodiversity. This method of fishing is unsustainable and those who rely on it for their livelihood could be out of a job sooner than they think. The IUCN has set up a project to educate people in western Africa on the benefits of targeting sustainable sources of fish and have even gone as far as to show them how to prepare these fish for sale, using different methods. This is laying a fantastic groundwork to protect the regions marine species and give the local people an opportunity to have a better lively hood as a result. What a fantastic idea.
The Black Rhino became extinct in Malawi in the 1980's. It was later reintroduced to the Liwonde National Park in 1993. In a bid to stop the Rhino being poached to extinction for a second time the IUCN set up a project which allows the local communities to benefit from the presence of black rhinos. 50% of the revenue from Liwonde National Park is being put towards communities living in the vicinity of the reserve, thus giving them an incentive to protect what is now a valuable commodity. Once again this project works to protect biodiversity and improve the lively hood of the local community.
These two projects show the importance of considering the local community. Particularly in poorer countries where a project could not only protect threatened species but also improve the quality of life for the people who live there. It is a fantastic approach to conservation and should be considered whenever possible.