International Volunteering Without the Large Costs
With some smart planning and hard saving you could be a part of a conservation project to save your favourite species.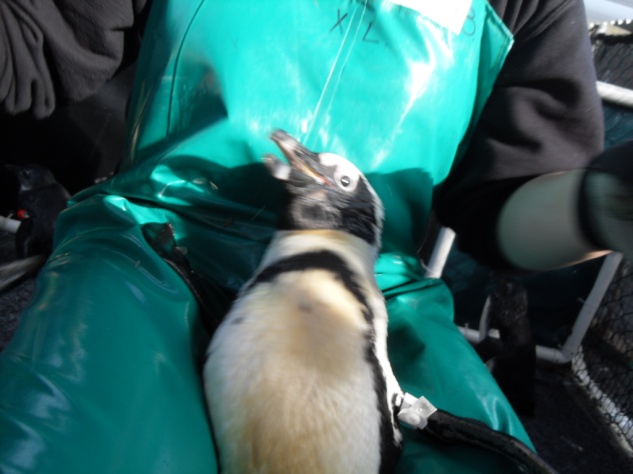 By Jack Slater
To volunteer abroad with some of the world's most magnificent animals is a dream that seems unattainable to many. However, with some smart planning and hard saving you could be a part of a conservation project to save your favourite species. Whether your passions lie with conserving wallabies in the Australian outback or preventing the African Penguin becoming extinct, there is an international volunteering opportunity that will appeal to almost everyone. Here are a few of my own personal tips to cut the costs with overseas volunteering.
To avoid high costs, try to avoid the ecotourism projects which include tourist activities – such as rock climbing, sky diving and bungee jumping. If these are of your interests, you would surprised to find out how cheap they are to book in places like Australia and South America.
Try to search according to your interests, rather than by international volunteering websites. This can lead to you finding the desired conservation's charity. By contacting them directly you can cut out the middle man and save large prices. A useful website dedicated to putting you in direct touch with volunteer projects is Ecoteer.
If you have found an all in one project (living accommodation, food costs and volunteer donation) and the amount is still too high try contacting the conservation to see if there are any ways to lower the costs. By breaking up the expenditure and staying in different accommodation, you will greatly lower the price. For example, when I volunteered in South Africa I stayed with one of the non-international volunteers. This was comparatively cheaper than staying in the volunteer house which was part of the all in one package.
When booking flights it is important to try to book it as soon as possible. The earlier you book the cheaper the costs. Try to shop around online – check price comparison sites to compare the outlay of an array of flight companies. There are various websites which outline the best strategies to getting the cheapest flights.
Always remember when committing to a project, investigate what your role as a volunteer will be. Although the title may state 'Big Cat Conservation Project', the role may not be hands on, and you will rarely come into contact with the animal.
I hope this information has been helpful to you. Good luck in your time abroad.