The Struggle of the African Wild Dog
They have all the hallmarks of an iconic predator; yet, wild dogs are a struggling species in Africa.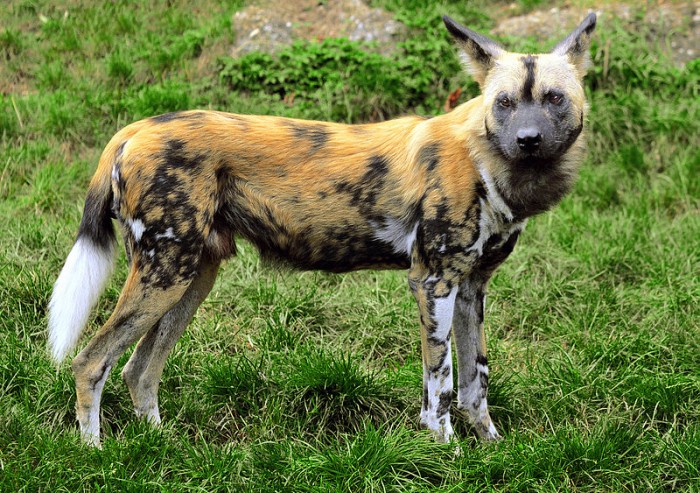 Lions are often considered to be one of the most iconic predators in the world, but if you look at statistics only 30% of hunts are successful. However, there is a more cunning and formidable predator that shares the African plains: the wild dog.
Wild dogs are extremely intelligent pack animals which have a complex social structure and an 80% success rate when hunting. They are so successful because they co-ordinate hunts by means of vocal communication. They have all the hallmarks of an iconic predator; yet, wild dogs are a struggling species in Africa. They are an endangered species and have been since 1990; their population is still declining, despite numerous conservation efforts.
Decline of wild dogs
The decline of wild dogs began when European settlers first came to Africa, bringing with them their domesticated dogs and subsequently, rabies. Rabies is responsible for wiping out a large proportion of Africa's wild dog population. Vaccination techniques in the past have proven frustratingly unsuccessful. However, research has shown that repeating vaccinations will create a more robust immune response. So, perhaps death by rabies may become a thing of the past, but disease is not the only problem facing wild dogs.
Wild dogs have vast ranges that far surpass the space available in the majority of African game reserves, which means they often roam beyond boundaries into unprotected land. They are known to kill livestock, and as a result wild dogs are considered vermin by farmers and are often poisoned or shot. Furthermore, these animals are not considered the most "humane" hunters. They begin eating their prey while it is still alive and have been known to start while the animal is still running for its life. This creates an image of cruelty that generates little sympathy for wild dogs, yet what we perceive as cruelty is just another day in the life of a wild animal.
It saddens me to think that such a well adapted and intelligent animal has been so easily endangered by human activity . I hope that future conservation efforts will bring better things for this truly iconic predator.