Farmland Birds Face a Brighter Future
Scientists have discovered one technique that farmers can adopt to help birds through the long, harsh winter.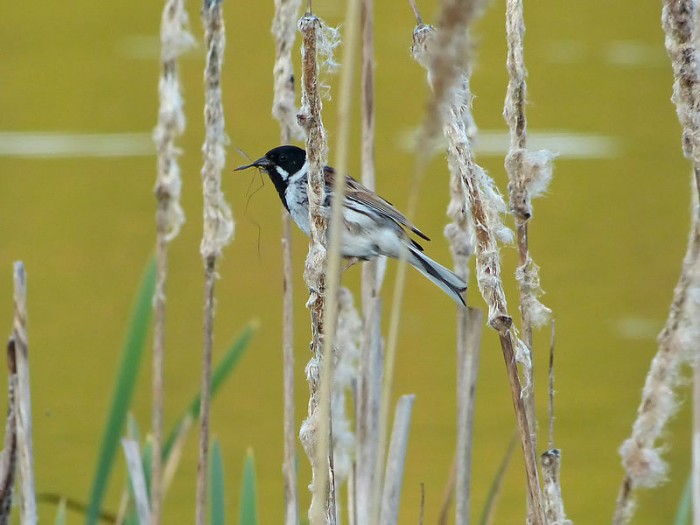 Britain's farmland bird species are some of the most endangered birds in the country. New reports have also indicated that populations of this group of birds across Europe are at their lowest levels since records began. However, scientists have discovered one technique that farmers can adopt to help birds through the long, harsh winter.
Since the 1970s, farmland bird numbers have halved in the UK. Newly published results from the Pan-European Common Bird Monitoring Scheme (monitoring population numbers for 145 of the most common bird species in 25 European countries between 1980 and 2009) have shown that of the top ten most threatened birds in Europe, half are farmland birds. These include the grey partridge, with a decline of 90% in the UK, and the linnet, which has declined by 57%. The results indicate that the European Union, after missing its 2010 biodiversity conservation target, will go on to miss its 2020 target unless further action is taken.
Conservationists view these findings as the proof needed for the reform of the Common Agricultural Policy, which they see as helping farmers to produce more food, but at the detriment of wildlife. They believe that the policy must reward and encourage farmers to introduce conservation measures on their land.
One of these measures could be a technique that scientists at the RSPB have discovered to help birds survive a particularly vulnerable time for them, the so-called 'hungry gap' in late winter and early spring. During this time, small birds such as yellowhammers and reed buntings suffer from a lack of seed food. Yet, by simply leaving patches of half a hectare around the edge of common ryegrass fields to go to seed instead of cutting them for silage, the birds will have an abundant supply of seeds to last them through the winter. Ryegrass is grown for grazing and silage throughout the UK, so this is an effective measure that farmers with mixed or dairy farms can implement.
It is vital that farmland birds survive the winter in good condition to produce healthy chicks in spring, so this simple technique would help restore numbers of an extremely vulnerable group of birds.